Description
Ultimate Fantasy is a collection of short stories, poetry and art generated by Queer AI, an artificial intelligence trained on a corpus of queer theatre.
Mint Date
TBD at 11:11am Eastern Time.
Collection Size
111 NFTs
Features
4 Different background gradients. Tropical palette.
Generative Token
NFTs will be randomly generated on mint on fxhash.
---
111 NFTs - preview 👀
Text only. No Sound. Background gradients vary. Prompts used to generate the texts were adapted from works of queer theory, a queer history of computing, queer spirituality, and some original material written by the artist.
---
Limited Edition Book + Cassette
Limited edition softcover book and audio cassette of complete stories from the collection.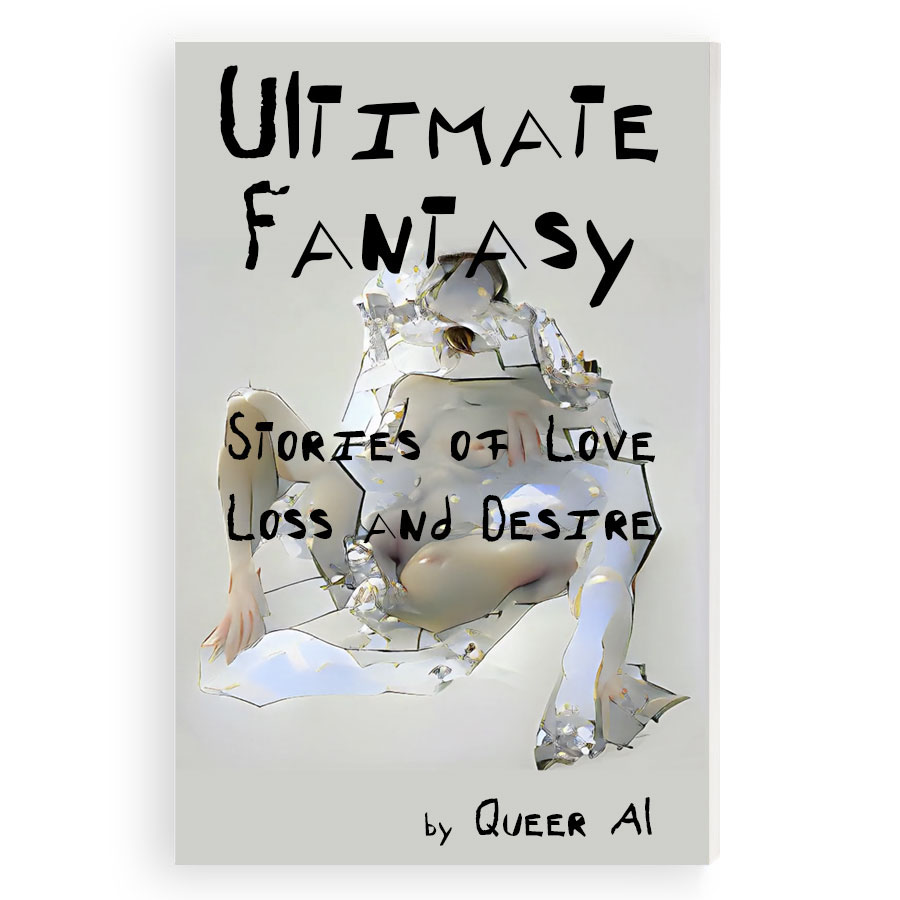 softcover book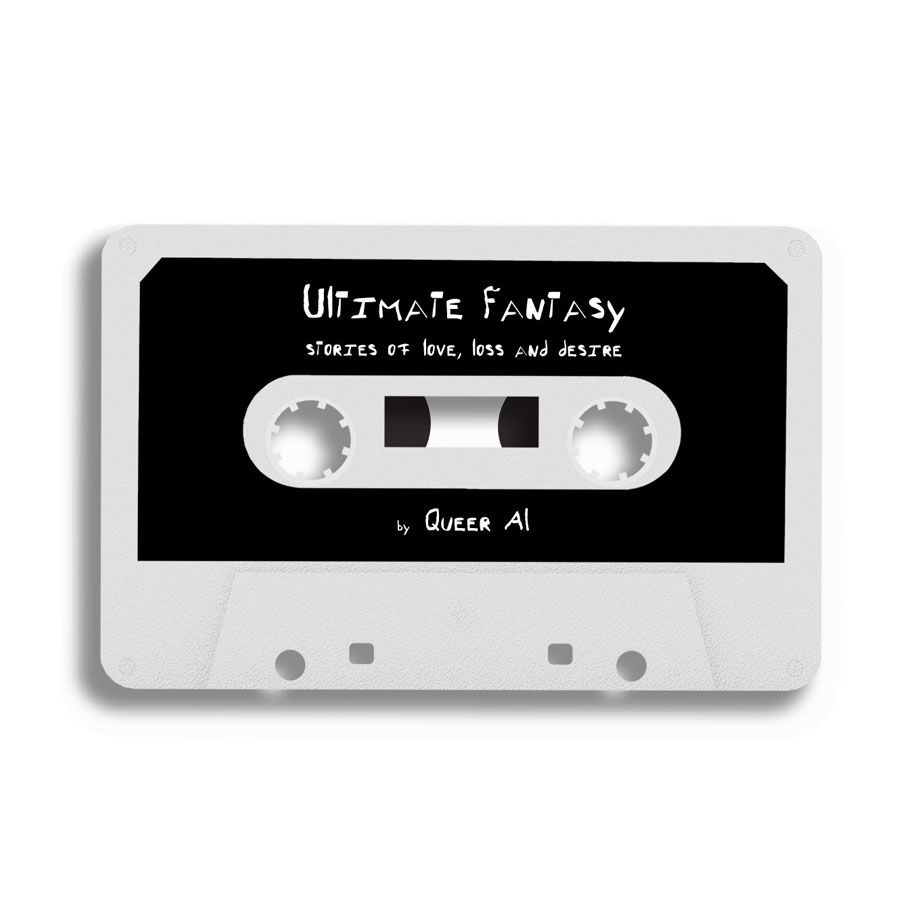 audio cassette